Kelowna small business signage is a great way to draw attention to your establishment. With the right sign, your business can flourish! However, simply putting up a sign won't yield the most effective results. Instead, you need to think about key details like aesthetics, brand messaging, and placement. As a small business owner, it is crucial that you consider how these factors can impact your business. To help you out, we've compiled a list of six different strategies to ensure you get the most out of your signage! Follow along below as our experts from SignCraft go over the ins and outs of successful small-business signage. 
Kelowna Small Business Signage Strategies that You Should Know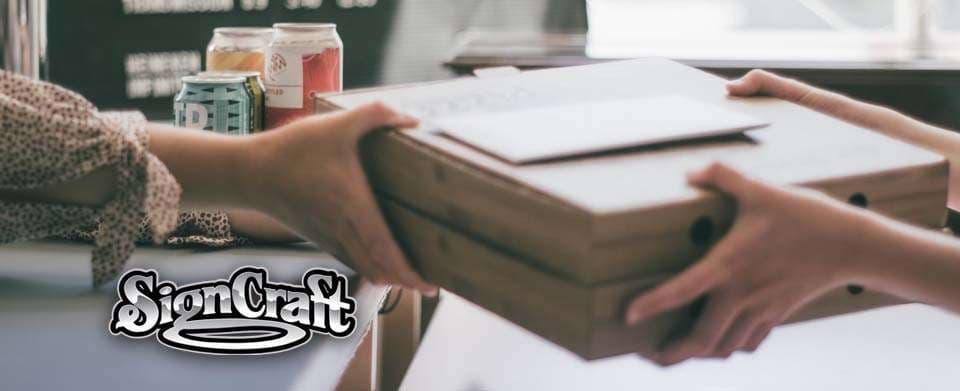 Place Your Sign Effectively
One of the most important considerations to make when thinking of getting new signage is deciding on placement. Where you hang your sign can make a big difference in how effective it is. After all, if customers can't see your signs, they won't do much good. Some of the most common obstructions to signs include: trees, street lamps, telephone poles, power lines, other signage, and buildings. Additionally, if you place your signage too far from your business, customers will end up confused about its location. Be sure to consider how the placement of your sign influences its efficacy. 
Make Sure Your Sign Stands Out
When it comes to signage, standing out is a good thing! You want to make sure that whatever message you're trying to get across doesn't go unnoticed. The best signs will grab the attention of passersby and pique their interest. At the end of the day, a good sign will entice new clients to call your business or stop by for a visit. 
Colour choice is essential in how your sign is received by your customers. Depending on what colour you choose, you can either hurt or help your marketing. In general, it is best to stick with the colours outlined in your brand guidelines. This will ensure that you fortify your brand to potential consumers and maintain consistency. 
However, in some instances, it may not be appropriate to follow the colour palette in your brand guidelines. In this case, you'll want to pick a minimal palette. The fewer colours you choose, the better. Furthermore, selecting contrasting colours is a good idea. Talk with your signage company about what sort of colours would work best for your sign if you're unsure!
More Strategies to Consider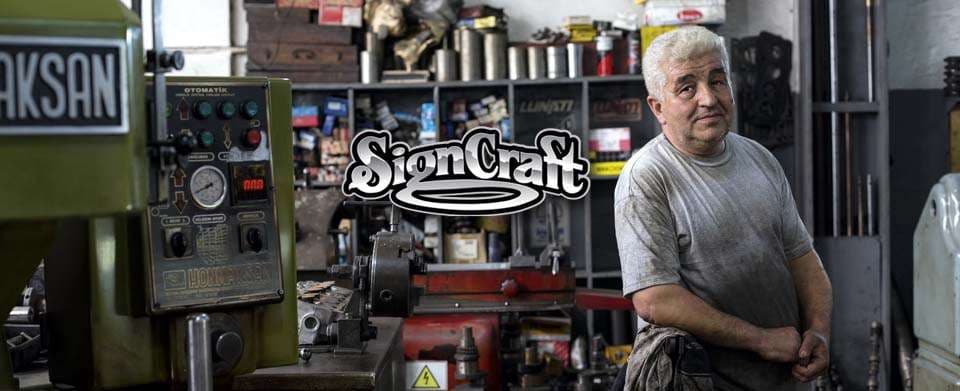 Communicating your message is the name of the game when it comes to signage. Since consumers have mere seconds to process and digest information, it's crucial that you keep any text short and sweet. Bombarding passersby with globs of text is seldom effective. To get a better understanding of what we mean, consider the simplicity of signs for prominent brands like Apple, Coca-Cola, or Google. By creating a simple, but catchy message, you will retain the attention of customers. 
Boring won't get you very far when it comes to signage. If you want your small business to make waves, then it's crucial that your signage is catchy. However, it's equally important that you don't copy the words of others. This is because you want to maintain your originality. The last thing you want is to be lumped in with the competition. Additionally, you'll also want to make sure that the words you use match your brand identity. 
Changing up your signage on a regular basis is a smart choice. This will ensure that you keep the attention of your customers. Using the same signs for too long will eventually cause customers to become bored. Simply budgeting to replace your signage every five to seven years is enough to make sure that your messaging doesn't go stale. 
Contact us About Kelowna Small Business Signage 
There are several different strategies when it comes to making the most of Kelowna small business signage. The strategies mentioned above can be helpful in making the most of your signage budget. If you have any questions about getting a sign for your small business don't hesitate to reach out. To learn more about what material is right for your needs or to receive a quote, contact us at SignCraft today. We look forward to helping you achieve your signage goals. For more information, check out our social media page and feel free to call us at any time!