As a business owner in today's fast-paced climate, you're constantly looking for ways to draw in new customers. Whether that be digitally or with a simple sign. Over the last few years, more and more businesses have been using LED signs Kelowna to help them stand out from the competition. LED signs offer way more benefits than traditional signs and advertising methods. For instance, they are cost-effective, can be used indoors or outdoors, and provide businesses with the opportunity to display a range of content. In this article, we will be going over all of the benefits of using LED signs in Kelowna. Continue reading below to learn more!
Why Use LED Signs Kelowna for Your Business?
One of the most notable advantages of using LED signs Kelowna for your business is increased visibility. Generally, LED signs are quite bright and stand out against non-digital signs. Not only this, but LED signs are great at showcasing vivid colour and high-resolution content (video, images, animation). This makes LED signs virtually impossible to miss—even on busy street corners. In addition, LED signs usually provide businesses with the ability to adjust brightness levels to suit the location that they are in. For example, you can make your sign fully illuminated if it is in an area with full sun, or dim if it is nighttime. This way your customers will always be able to see your messaging! 
Showcase Multiple Forms of Content
Another great benefit of LED signs is that they allow you to display multiple forms of content. Compared to static signage, this is a big upgrade! Whether you want to display a new company animation, some epic footage, or a simple image, your LED sign can do it. The ability to showcase all kinds of content makes these signs all the more appealing. From a sales offer to your social media feed, you can display anything you like with an LED screen sign. 
LEDs are Energy-Efficient
If your business is looking to be more environmentally friendly, LED signs are a great way to achieve this. LEDs use much less energy than traditional illuminated signs (like billboards or neon signs). This makes them an environmentally conscious choice for signage. Not only does this help reduce your company's carbon footprint, but it also reduces your electricity bills. Furthermore, you won't have to worry about replacing your LED sign as frequently. This is thanks to the long lifespan of LED lights, which in turn help minimize waste!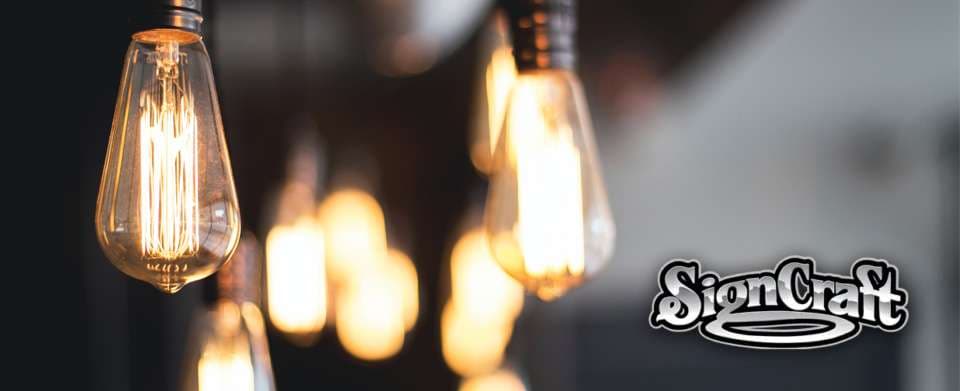 More Advantages!
As we hinted at above, LED signs are far more budget-friendly than traditional illuminated signs. Since LEDs are so energy efficient, they don't need as much power to operate on a daily basis. This means that you can save money on your business's operating costs. In addition, LEDs have a long lifespan which means that you won't need to replace your sign anytime soon. This means less money spent on repairs and replacements in the future. For an affordable and energy-efficient option, choose LED signs Kelowna!
Change Your Sign Whenever, Wherever 
Besides cost and energy savings, your LED sign can also be changed on the fly! Unlike banners or sandwich boards, LED signs can be changed whenever, wherever. This means that you can switch up your messaging regularly without having to invest in a new sign. Talk about convenience! This is especially beneficial when you have new features, promotions, or offerings. With an LED sign, you can get the latest news to your customers with the push of a button.
Use them Indoors and Outdoors
Finally, LED signs can be used both indoors and outdoors. Catch the eyes of consumers as they walk down the street. Or, stop them in their tracks with an enticing message that draws them into your business to learn more. LED signs are perfect for all of your indoor and outdoor signage needs!
Contact us Today!
When choosing your next sign for your business, consider the benefits of an LED screen sign. For more information about LED signs Kelowna, contact a professional at SignCraft. We would be happy to help you design a Kelowna sign that makes your business stand out from the local competition. Feel free to reach out to us for more info about all things signs. Be sure to check out our social media and stay tuned to our blog for the latest updates and more. We look forward to working with you in the near future!