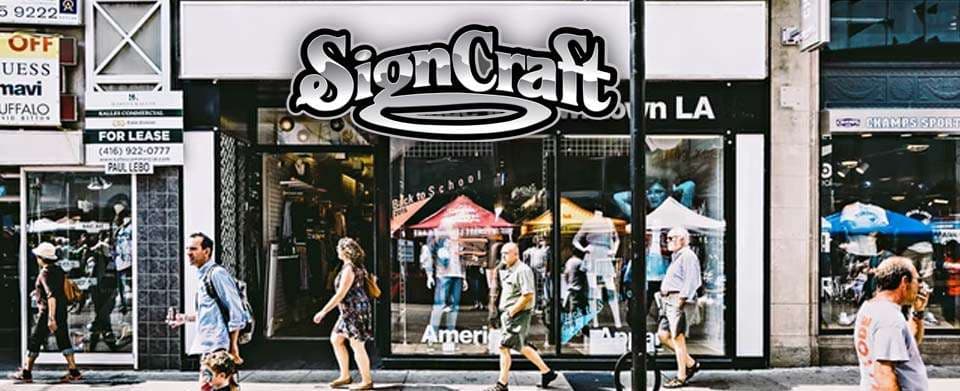 Having quality business signs Kelowna for your retail store is essential in generating leads. The right type of signage can draw in new customers and opportunities. Retail signage should be a top priority in your marketing plan. Whether you are a grocery store or a clothing boutique, signage is incredibly important. Follow along as we go through the importance of retail signage and the different types of signs you should use. Continue reading below for more information. 
Why Use Business Signs Kelowna For Your Retail Company?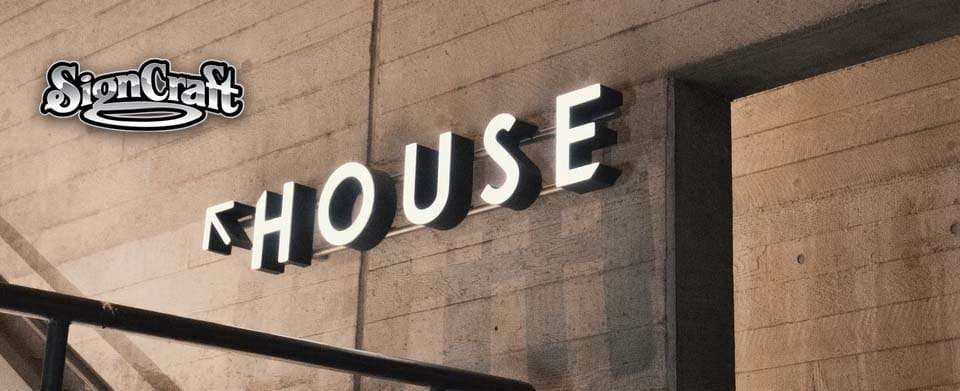 Signs are used in three primary ways in a retail setting. The first is marketing/advertising. Most commonly, signs are used to promote and sell products. For example, billboards, car wraps, and building ads are all frequently seen advertising retail businesses. This is because signs are one of the most cost-effective ways to create a long-lasting impression. Moreover, signage has a major influence on what people remember about your brand. Well-made signs that reflect your brand are more likely to help attract customers. 
The second reason that you should invest in good signage for your retail store is to attract customers. Retail and shop signs are one of the quickest ways for passersby to notice your business. In fact, the more clear and aesthetically pleasing your signage is, the better! Signs also help customers gauge your brand and pique their interest. Additionally, ensuring that your signs reflect your company will help you draw in your target audience. 
Lastly, signs help customers find their way around your store. Wayfinding signs are crucial if you have a large store or lots of different products. Retail wayfinding helps shoppers discover what they're looking for. The easier it is for a customer to find their way around, the better. Good wayfinding makes for a better customer experience and fewer questions directed toward your staff. Wayfinding signs can help break up sections and products within your store. 
Best Types of Signs for a Retail Business: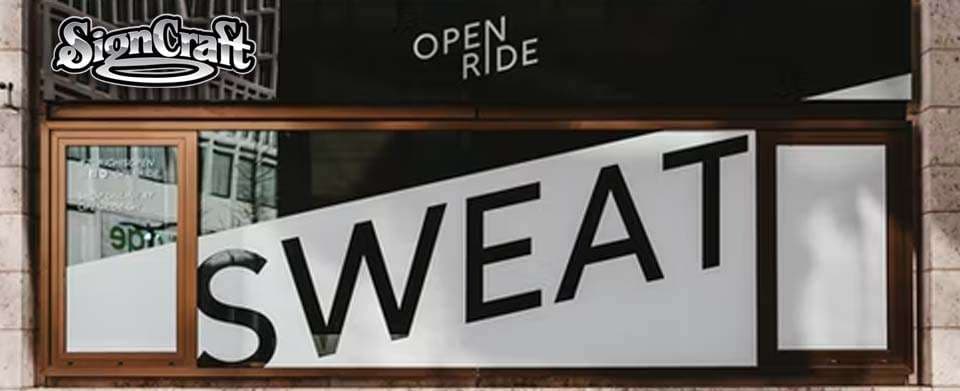 There are a variety of different signs that a retail business can choose from. At SignCraft, we can make several signs that would work in a retail environment. One of the first signs that you should think about getting, is an outdoor sign. An outdoor sign or a sign for the exterior of your store is necessary. This sign will tell customers what your store is called, give an idea of your brand, and attract shoppers. Effective signs will ensure that all three of these items are covered. Exterior signs can also take the form of sandwich boards, awnings, window signs, etc.
As we mentioned before, informational signs are also important in a retail store. Informational signage helps make your customers' experience better. Without directional signs or organizational signs, your store will be hard to navigate. Especially for new customers. These signs need to be clear and easy to read. Directional signs should be in a large enough font that people can read from afar. Be wary of colour choices and sizing when designing directional signage. This type of signage should clearly tell customers where to go. Retailers can use hanging signs, shelving signs, and window-mounted signs to help guide their customers. 
Another type of signage that is effective in a retail setting is persuasive signage. This type of signage is created by using effective wording and attractive designs. Persuasive signs help you to advertise specific products or services. In addition, they can improve customer interaction with specific products. Featured items are quickly promoted with persuasive signage. Furthermore, these kinds of signs can help you solidify your brand. 
Contact Sign Craft About Small Business Signs Kelowna.
There are several different options when it comes to finding the right business signs Kelowna for your company. The signs mentioned above can be valuable in drawing in customers to your retail business. Signs are one of the most cost-effective ways to increase traffic to your storefront. If you have any questions about getting a sign for your company in Kelowna don't hesitate to reach out. To learn more about what material is right for your needs or to receive a quote, contact us at SignCraft today. We look forward to helping you achieve your signage goals. For more information check out our social media page, and feel free to call us at any time!