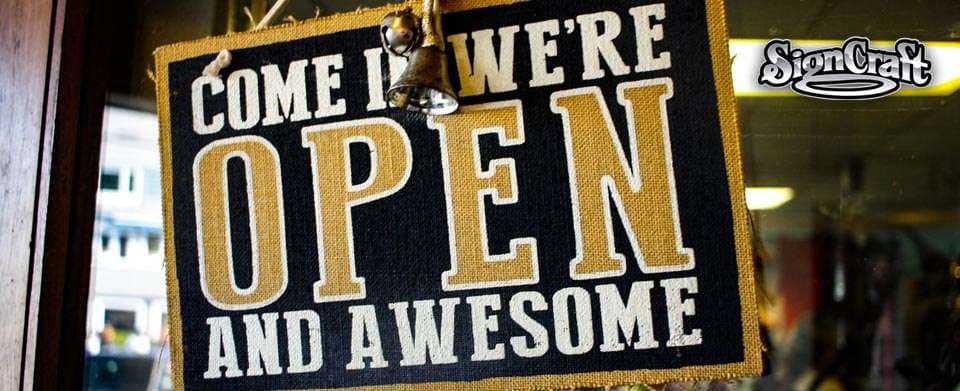 Signs involve much more than just a pretty design, most of the time in Kelowna you also require a sign permit. At a commercial sign shop like ours, there are several steps involved. Both from the client and us. Many people neglect to consider the process. Thus, causing a delay in the project when they realize what they must gather on their end. In an effort to ensure that you get your sign on-schedule, be sure to follow these steps.
Read the article below so you are prepared for everything a new sign entails!

What to Prepare BEFORE Contacting a Commercial Sign Shop in Kelowna
Before you head to your local commercial sign shop, it's important to figure out a few details. For instance, what kind of sign are you looking to have us design? Each sign has different requirements and regulations. In some cases, a permit will be necessary.
In Kelowna, Signs that DO NOT require a permit include: 
Official signs like government signs, road signs, and traffic signs.

Signs that aren't totally visible from roads, sidewalks, parks, or any adjacent or p

roperties that share the same property line/border or are physically touching.

On‐site signs that have a sign area less than or equal to 1.0 m2. And, the sign must also have a vertical dimension of less than 1.0 m. This sign must have no supporting structure and be used to direct or control traffic, pedestrians, or parking.

Temporary seasonal signs and decorations. However, they cannot be up for more than 45 days in a calendar year.

Banner signs are also permitted. So long as they don't exceed 2.0 m in area. They must not be displayed more than 14 days in a row during a month. As well as, no more than 90 days in a year.  
This means you can have (without a permit):
Agricultural Product Signs

Banner Signs (permanent and temporary)
Contractor Signs
Directional Signs
Directory Signs
Home-Based Business Signs
Identification Signs
Project Signs
Marketing Signs
Residential Real Estate Signs
Sandwich Board Signs
Window Signs
Special Event Signs
For more information on the restrictions for signs without a permit click here to view the city of Kelowna Bylaw #11530 and scroll down to Section 3, Page 10.
Signs That Require a Permit in Kelowna & How to Apply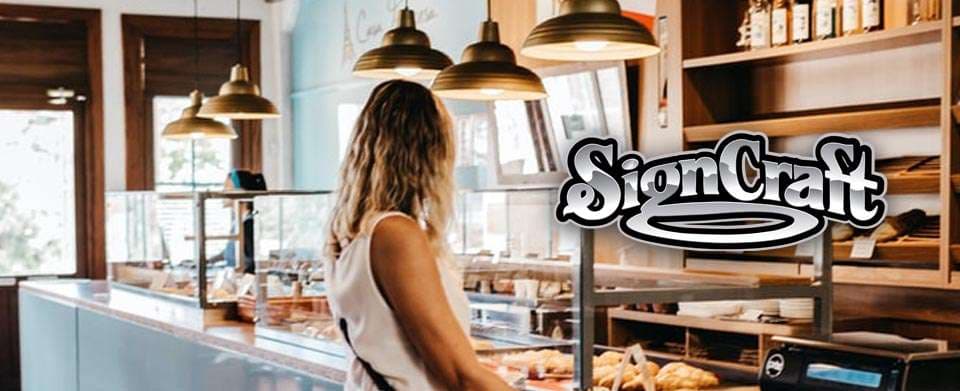 Signs that aren't specified above typically require permits. That means you must fill out an application to the city of Kelowna in order to get approved for your sign. You will need to detail some information about your future sign when filling out the form(s). For more information on what you need to divulge and how many forms you need to fill out click here.
Signs that REQUIRE a permit include:
Canopy Signs

Awning Signs

EMC Signs

Entrance Feature Signs

Fascia Signs

Free-Standing Signs

Menu Boxes

Projecting Signs

Commercial Real Estate Signs

Temporary-Portable Signs

Suspended Signs

Wall Signs
For more information on the restrictions involved with having one of these signs, please click here and scroll down to Section 4, page 18.
Misconceptions about the process.
Many of our clients neglect to research what kind of permit is necessary. Moreover, how long it will take to receive approval. This can dramatically affect how quickly you get your sign installed and created. This is only one factor in the turnaround of making a sign. We also need to survey the site to determine the equipment needed to install, what will look best, and to give you an accurate quote. Furthermore, we must design it, get it approved by the customer, and install the sign. The entire process, if things go smoothly, can take 2-16 weeks. Of course, this timeframe is rough and largely depends on the project-specific details.
Contact Your Commercial Sign Shop Today!
Getting a sign means more work than slapping your brand onto a building. Things like permits, ample time, and the right materials are required. Be sure to visit the City of Kelowna website to learn about what permits are needed. If you have any questions about getting a sign for your business don't hesitate to reach out. To learn more about the best Kelowna sign shop or to receive a quote, contact us at SignCraft today. We look forward to helping you achieve your signage goals. For more information check out our social media page, and feel free to call us at any time!