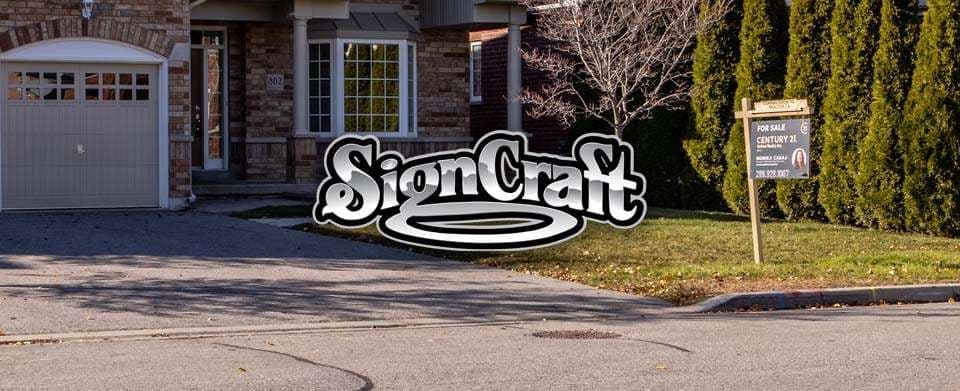 Business signs are an important part of any business's marketing strategy. Accurate signage helps customers discover your business and see what you're about. In real estate, great signage can be the difference between selling a home and having it sit on the market forever. Whether you're running an open house, listing a property for sale, or managing a brokerage, there's always an opportunity for a great sign. If you are a real estate agent looking to up their marketing game, continue reading the article below. 
How do Kelowna Business Signs For Real Estate Help You?
In order to sell lots of homes as a real estate agent, you need to be visible in every way possible. Having a variety of signs can help you achieve this. One of the most important signs in real estate is the 'for-sale' sign. Not every passerby will have looked online at every neighbourhood and listing. Because of this, it is important that there is a physical indication of the listing. This way individuals can see if a home is for sale while driving past the property. 
Furthermore, real estate signs are a great way to get your name out there as a new agent. It can be difficult to command a presence in the online marketplace right away. However, by putting up signs you are immediately getting your name in front of your local community.
What Types of Kelowna Business Signs Can I Use as a Real Estate Agent?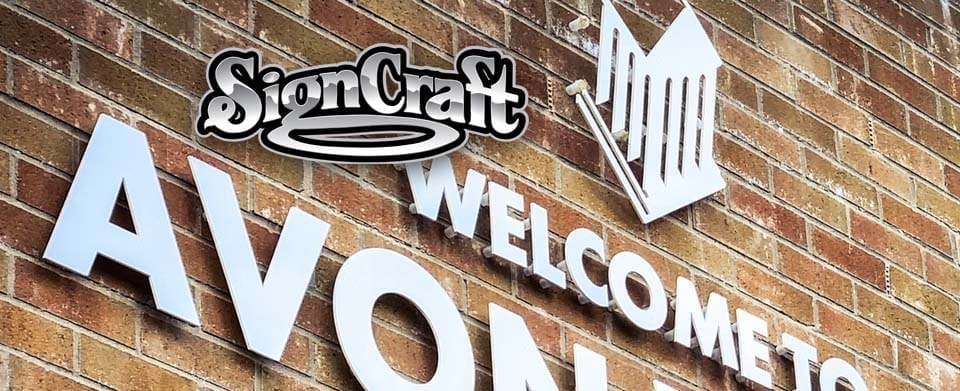 Signage is incredibly important when it comes to your success as a real estate agent. In order to make a substantial income, you must have a known presence within the community. There are a variety of different signs that can help you advertise yourself and your listings. For instance, for-sale signs, rider signs, open house signs, directional signs, brokerage signs, and feather flags. Learn more about these signs below. 
Real Estate For-Sale Signs & Rider Signs
Real estate for-sale signs are some of the most commonly seen signs. These signs are made to indicate that a property is up for sale. Typically, for-sale signs are a type of custom yard sign. Generally, they include the real estate agent's name, number, brokerage logo, website, and occasionally a QR code. 
The standard size of a real estate yard sign is roughly 18 inches tall by 24 inches wide. And, the shape is usually square or rectangular. It is important to keep the design of your sign as simple and readable as possible. Try and include as little information as necessary. Make sure that your contact information and name are prominently displayed on the sign. You may also consider adding lights to your sign to make it visible at night. 
Another sign that goes hand in hand with real estate yard signs is rider signs. These are smaller signs that it on the top of the sign. These can be used to advertise a special feature, tell people the home sold, provide contact information, etc. For example, a rider sign could read, "new kitchen" or "pool". Rider signs are extremely effective in providing new information to buyers without a whole new sign. 
Open House & Directional Signage
If you are an agent that does a lot of open houses, you will likely need signs to promote the event. In order to get the most out of an open house, you need lots of interested buyers to attend. Using sandwich board signs around the neighbourhood and on the property is a great way to improve visibility. Moreover, these signs are easy to transport and cost-effective. 
Sandwich board signs should include the address of the open house, agent information, and an arrow facing the direction of the property. You can also add a photo of the home to entice buyers. However, the main function of the open house sign should be to direct passersby to the open house. 
Kelowna Business Signs for Brokerages
One of the first signs that you should think about investing in for your brokerage, is an outdoor permanent sign. A sign for the exterior of your brokerage/office is necessary. This sign will tell buyers and sellers what your brokerage is called, give an idea of your brand and attract clients. Effective signs will ensure that all three of these items are covered. Exterior signs can also take the form of banners, awnings, window signs, feather flags, etc.
Contact Us About Kelowna Business Signs Today!
There are many different signs to purchase when it comes to advertising you and your listings as a real estate agent. The signs mentioned above can be valuable in drawing in buyers to your listed properties. Signs are one of the most cost-effective ways to increase traffic. If you have any questions about getting Kelowna business signs for real estate don't hesitate to reach out. To learn more about what sign material is right for your needs or to receive a quote, contact us at SignCraft today. We look forward to helping you achieve your signage goals. For more information check out our social media page, and feel free to call us at any time!