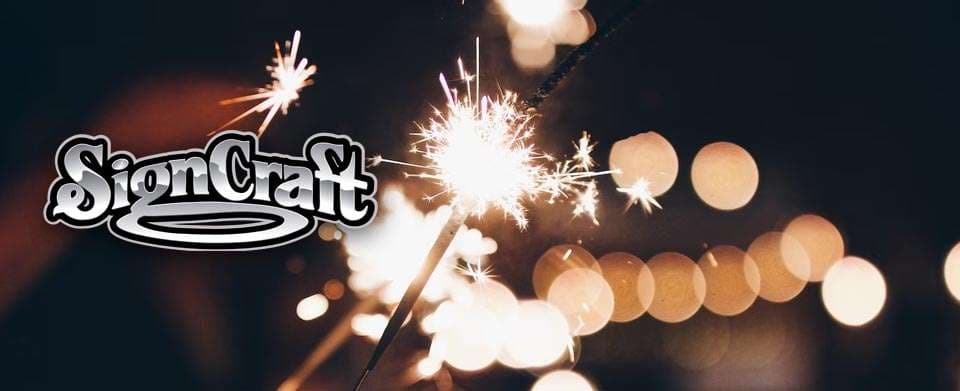 In 2022, we wrote several different blog articles about our signage company in Kelowna. These articles cover all sorts of information like signs for different businesses, sign trends, and so much more! We wrote tons of informational posts over the year so that everyone stayed in the loop about signs and lighting. To cap off December, we decided to make our last post of 2022 a recap of the content from the year. This way, you can catch up on any missed blog posts before the year ends.
Follow along below for more information. 
Winter and Spring Blog Recap.
Jan – 2022 Trends For Signs in Kelowna!
Ensuring that your company has the most up-to-date branding can significantly increase the profit of your business in 2022! Great signage gives your clients important cues about the reliability, character, and services that your company offers. In this article, we went through all of our favourite suspected trends for 2022!
Feb – Sign Maintenance in Kelowna for the Spring!
SignCraft knows a lot about sign maintenance in Kelowna. Knowing when to maintain your sign will help ensure it lasts a long time. Moreover, a well-maintained sign provides a positive snapshot of your business. Find out more about sign maintenance in this article!
Mar – Small Business Signs Kelowna: Landscaping and Construction
From attracting customers and promoting your brand to symbolizing your aesthetic, proper signage does it all. In this article, we focussed on specific types of signage that work well for landscaping and construction companies. Both industries do exceptionally well with the help of a good sign. 
Apr – Kelowna Small Business Signs For Cafés
Signs say a lot about your business. They can offer a sneak peek into your brand and add to the overall look of your store. In this article, we focussed on the best types of signage for cafés. If you are looking for a new sign to make your café stand out, read this article.
May – Business Signs Kelowna For Retail Stores!
Having quality business signs Kelowna for your retail store is essential in generating leads. The right type of signage can draw in new customers and opportunities. Retail signage should be a top priority in your marketing plan. Check out this article to learn more about the importance of retail signage!
Summer and Fall Blog Recap.
June – Kelowna Business Signs For Real Estate.
In real estate, great signage can be the difference between selling a home and having it sit on the market forever. Whether you're running an open house, listing a property for sale, or managing a brokerage, there's always an opportunity for a great sign. Learn more here.
July – Healthcare Signs For Businesses in Kelowna. 
Healthcare signage is some of the most important out there. Without proper signage in a place like a hospital, things can quickly become chaotic. Read this article to learn about the importance of signage in healthcare and what types of signs are needed. 
Aug – Commercial Signage in Kelowna for Entertainment!
The entertainment industry would not be the same without vibrant signage and epic graphics. In this article, we listed some of the reasons why signage can benefit those in the entertainment industry and some common types of signs for your next venue! 
Sept – Kelowna Commercial Signage for Education!
From sports to tutoring, schools provide students with much more than just an education. Proper signage within these spaces is crucial in order to keep students, faculty, and visitors safe and informed. Learn more about the importance of education signage, here. 
Oct – Commercial Signage in Kelowna for Transportation 
The transportation industry is a large sector of the economy. At SignCraft, we design all sorts of custom signage and vehicle wraps that can help maximize efficiency for transit. In this article, we go over everything to do with transportation signage.
Nov – Holiday Signage in Kelowna for the Winter!
Prepping for the holiday season is best done early. Especially, if you own a business. Nothing says holiday cheer like holiday signage in Kelowna. Learn more about SignCraft's holiday signage offerings now!
Contact Your Signage Company in Kelowna Now!
At SignCraft, we'd like to thank everyone for another great year! As always, if you have any questions or concerns about signage or lighting, please contact us right away. We look forward to working with all of you again in 2023. Be sure to check out our social media for the latest updates and more. For now, have a great holiday and check back with our signage company in Kelowna in the new year for more sign-related blog content!