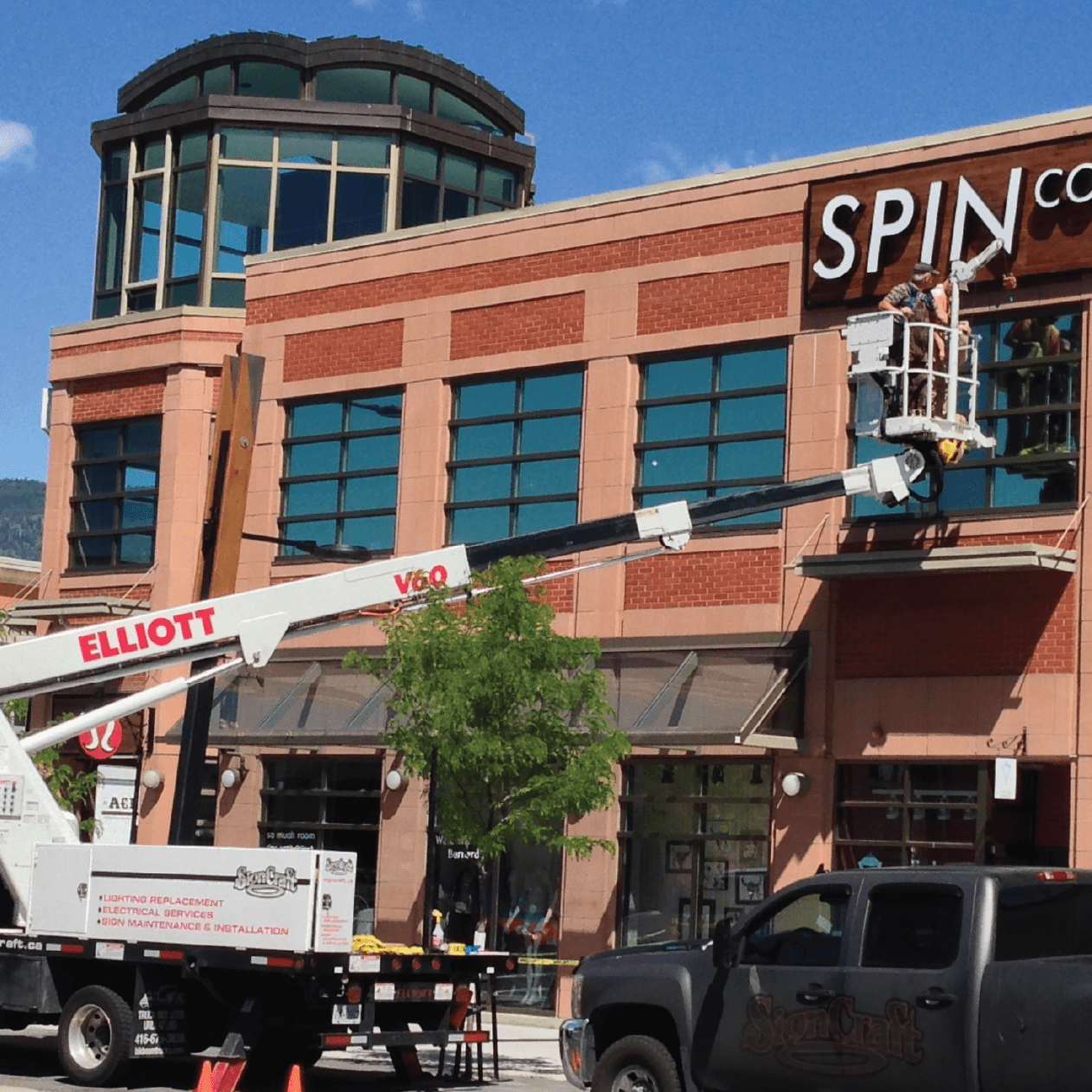 OUR HISTORY
T Scott SignCraft is a locally owned and operated full service sign and graphic design shop in Kelowna. Established in 1982 By Jim Scott and Dave Thomas. In the early days of hand painted lettering, Jim and Dave, along with their families, created a strong community oriented business based on exceptional craftsmanship and service.
At present, the SignCraft family of management consists of Jim's son Troy and his brother-in-law Steve. Through each generation, SignCraft has kept up with the industry's expanding technology. This allows us to supply our clients with unsurpassed signage and display products along with sign installation and maintenance services. The major strength of our organization is that we are, and always have been, family owned and operated. Every member of our team, whether it be management, design, production, fabrication, and installation, exemplifies our level of professionalism and dedication. Craftsmanship and pride go into every job we do – after all, making you look good makes us look good.
SignCraft takes great pride in building and maintaining strong business relationships with all of our clients large or small. We have successfully completed three large-scale expansion projects in partnership with the City of Kelowna for the Kelowna International Airport. We look forward to continuing that relationship and providing our services in the future for the amazing city we call home. So, whether it is day-to-day signage or maintenance requirements, right up to large-scale projects, the team at SignCraft can handle it all.
SignCraft is proud to do business with each and every client we have, big or small. Every individual, small business, and large organization is a valued customer and each receives the same drive, creativity, and effort as the next.
Proven Expertise
We employ a great staff, which includes full time graphic/sign designers. in addition we have a comprehensive client history. Our sign library is never deleted and we can access files in seconds! In fact, some clients have over 1000 files!
We are highly organized and efficient so as a result our turn-around time on our work is extremely quick. This is also because the majority of work is done "in-house". We are able to utilize the inventory from our well-stocked shop, and courier in any custom materials from our suppliers.